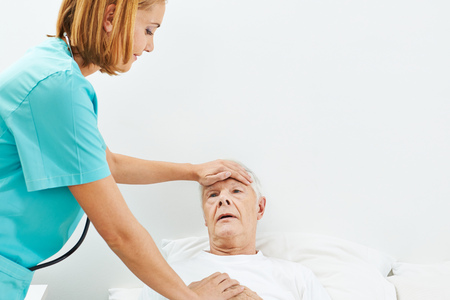 Positive Dementia Care for Domiciliary Workers
£30.00 – £39.99
The Positive Dementia Care for Domiciliary Workers programme provides development in understanding the aspects affect the life of a Dementia Sufferer, as well as providing the learner with the skills to provide the best care possible to these individuals.
Contact us for Bulk Discounts
If you have 5 or more learners you can receive a bulk purchase discount and track their progress
CALL US NOW ON:
0333 3445 695
OR
Contact us for Bulk Discounts
If you have 5 or more learners you can receive a bulk purchase discount and track their progress
SEND US A MESSAGE :
Course Outline
Dementia itself is not a single disease or illness, but is an umbrella term used to describe lots of different types of conditions, all of which have one thing in common – they attack and destroy the cells in the brains of people with a dementia.
To provide good quality care, care workers need to recognise people with dementia as individuals.  A key aspect of being a domiciliary dementia care worker is the ability to look beyond dementia and instead, see the whole person.
This course looks at the meaning of person-centred care.  The starting point as a care worker is to imagine how it would feel to have a dementia.  By doing this, you will develop an increased feeling of empathy – putting yourself in someone else's shoes.  This will enable you to see that people with a dementia are no different to any of us; they still feel as we feel. As a care worker, it is important to understand the world of people with a dementia. This world is the same as ours but dementia can make it feel muddled at times.
Why Study This Course?
Understanding how to provide the highest standard of care for Dementia sufferers
Develop knowledge of providing a high standard of person-centred care
Developing skills in providing enriching lives for Dementia sufferers
Modules
Module 1: Realising feelings matter most in Dementia Care
Module 2: Understanding Dementia, the Brain and People's Feelings
Module 3: Valuing a Person's Well-Being
Module 4: Working Positively with a Person's Disability
Module 5: Becoming a Person-centred Dementia Care Worker
Module 6: Communicating with a Person with a Dementia through Feelings
Module 7: Focusing on the person when providing Personal Care
Module 8: Creating a Positive, Meaningful, Active Day
Module 9: Appreciating How Behaviours Link to Feelings
Module 10: Applying Person Centre Care
How it Works
The programme is carried out using a comprehensive blended learning resource pack which can be kept to record a staff members development in the subject. Assessment is through a multiple choice question paper and completion of workbook.
Our aim is to provide you with the best deal available when purchasing the Infection Control programme, therefore the registration fee, certification fee, Tutor guide and end of unit examination is included in the course price for you.