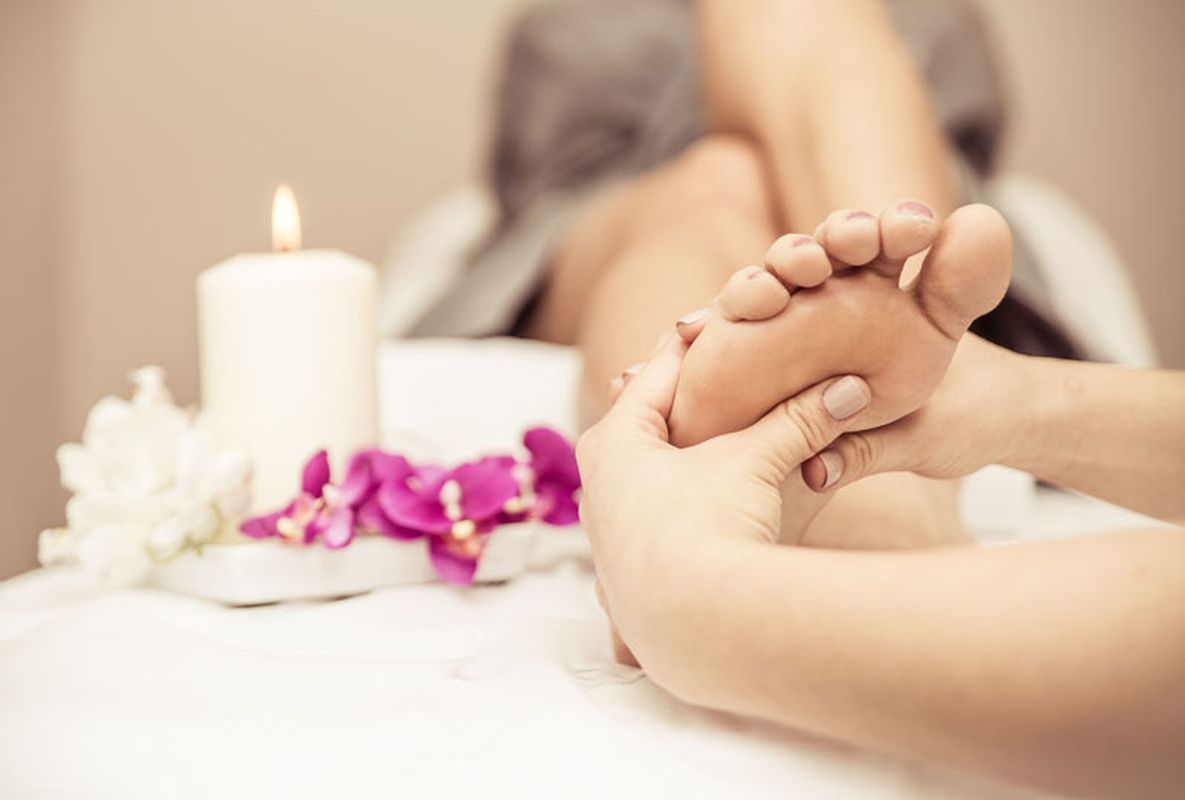 Professional Reflexologist Course
£199.00
 The course is designed for anyone wishing to practice this healing art. It also explains how you would go about setting up your own business as a reflexologist.
Online Course
Course Outline
Reflexology is a method of relieving pain within the body by stimulating certain pressure points on the feet and hands. This controlled pressure may ease the source of the pain. In the absence of any particular abnormality, reflexology may also be as effective for promoting good health and wellbeing and for preventing illness as it may be for relieving symptoms of stress, injury and illness.
Reflexology is based on a very old form of therapy. It is believed that the Chinese practised reflexology as long as 6,000 years ago and the process is even depicted in carvings within the tombs of ancient Egypt. This programme guides you through the complete process of reflexology, explaining its function, uses and application. Detailed diagrams are provided to assist you in understanding its applications.

This course has undergone a rigorous independent accreditation process by The CPD Group.
Our training materials, support structure and processes have been certified as robust and of the highest quality,
Why Study This Course?
This programme of study has been authored by an experienced and practising reflexologist.
Modules
Module 1 – The history of Reflexology
Module 2 – Understanding the bodily systems
Module 3 – The principles of Reflexology
Module 4 – The benefits of Reflexology
Module 5 – The reflex areas for hand and feet
Module 6 – Foot relaxation techniques and desserts
Module 7 – Conditions of the foot and contra-indications
Module 8 – Step by step treatment
Module 9 – Treatment for specific ailments
Module 10 – Professionalism
Module 11 – Starting your own business
How it Works
You will complete this course through self-guided study, and will not receive any tutor support with the course. Working your way through the online course materials, you will then complete a multiple choice question and answer exam. But don't worry too much, as you can re-sit your exam as many times as you like…at no extra cost!
The great news is that there are no entry requirements or previous knowledge required to start this course. All learners will receive a Level 3 NCC Professional Reflexologist Certificate upon successful completion of the course.